Check out this super sweet little girls blouse that Teri Dimalanta from Giddy Giddy created using a thrift store find drab purple dress and a few odds & ends she had laying around her house.

Teri first began by removing the lace on the neckline and chopping off the long sleeves, plus 4 inches of skirt. Next, she finished off the sleeves and the skirt hem. Then, she added detail to the front by hand sewing a navy floral fabric, 3 mismatched buttons and lavender lace trim. To complete the look, she added a cute dark purple apron.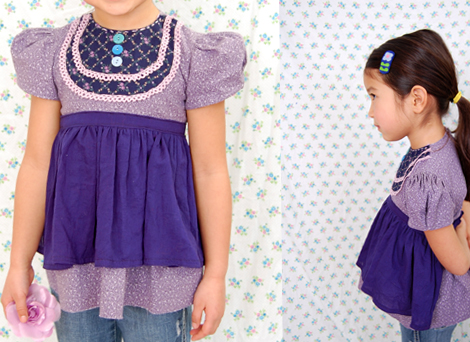 A special thanks to Teri for sharing her upcycling skills with us! Teri, your little lady is the cutest in this recycled girls dress turned blouse.