St. Patrick's Day is tomorrow! Are you ready to celebrate the holiday in a truly Green way?
Here are the top 5 tips for celebrating St. Patrick's Day the eco way: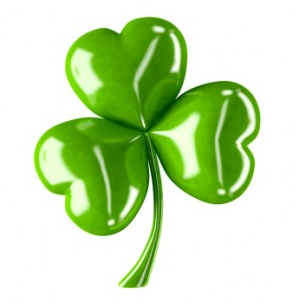 Wear Organic Green Tees: One of the biggest St. Patty's Day triditions is to wear green or an Irish slogan T-shirt. This year, instead of just wearing any old green T-shirt, wear an organic cotton or bamboo T-shirt! That way your green tee really is Green!
Drink Local Organic Beer: The other big St. Patrick's Day tradition is a visit to the good ol' pub! This year celebrate in an eco-friendly style by ordering an organic local beer on tap and in a re-usable glass mug of course.
Avoid Plastic Disposable Decorations: This is really a no brainer for any holiday. Cheap plastic accessories such as beads and plastic shamrock rings usually just get thrown out the next day, only to end up in landfills. So this year try making your own decorations and accessories for your party or purchase items you will actually re-use.
Eat Local & Organic: Another holiday favorite is to eating delicious meals. So this year try to make your Irish favorites by shopping at the local farmers market. It's just not Green if your potato is flown from half way around the world.
Tint Your Brewski With Natural Dye: Artificial food coloring is nasty stuff, especially Green No. 3, which has been prohibited in the European Union and some other countries. I recommend trying Chefmaster's all natural green food coloring instead. It is much healthier for you & your friends.
Happy St. Patrick's Day!