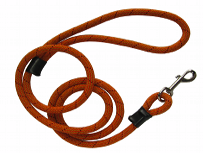 Mountain Dog is an environmentally responsible company making incredibly strong dog leashes from re-purposed climbing rope.
Why climbing rope?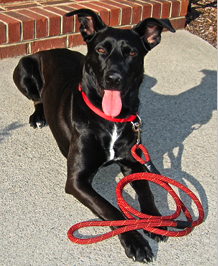 Well, climbing rope is stronger, more durable and more comfortable than any other leash material on the market today, like leather or nylon. It absorbs shock when your pooch is out of control. And will never ever break. Plus, by up-cycling used climbing rope you're reducing what is going to the landfill and greenifying your pup's lifestyle.
All of Mountain Dog's leashes are handmade in the U.S.A. by sweatshop-free labor and involve no carbon intensive recycling process.
And the best part of Mountain Dog is their replacement policy, "Eat An Old Leash, Get A New Leash – Free of Charge."
Buy yours today, it will be the last leash you'll ever buy!