Where do the presidential candidates stand on renewable energy?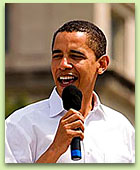 Barack Obama:

Calls for getting 10% of U.S. electricity from renewables by 2012, and 25% by 2025. Proposes investing $150 billion over 10 years in renewables, advanced biofuels, efficiency, and other clean tech, and says this will help create 5 million green jobs.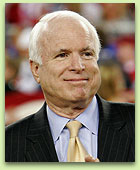 John McCain:

Supports renewables, but has not offered specific targets.