Where do the presidential candidates stand on fuel-economy standards for automobiles?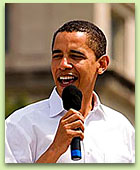 Barack Obama:

Supports raising fuel-economy standards 4% — roughly one mile per gallon — each year. Proposes spending $4 billion to help U.S. automakers upgrade their plants to produce more efficient cars and trucks.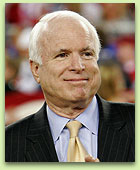 John McCain:

Says he would more effectively enforce existing fuel-economy standards. Said in 2007 that standards need to be raised, but has not offered specific targets.