Where do the presidential candidates stand on coal?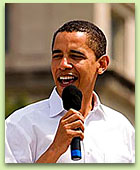 Barack Obama:

Supports "clean coal." Supports coal-to-liquid fuels if they emit 20% less carbon over their lifecycle than conventional fuels. Says he would use "whatever tools are necessary to stop new dirty coal plants from being built in America — including a ban on new traditional coal facilities."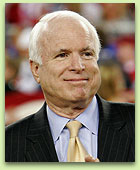 John McCain:

Supports "clean coal." Proposes spending $2 billion a year to help develop clean-coal technologies.