Where do the presidential candidates stand on biofuels?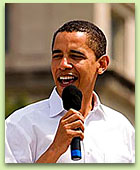 Barack Obama:

Calls for 60 billion gallons of "advanced biofuels" [PDF] like cellulosic ethanol to be produced in the U.S. each year by 2030. Proposes federal tax incentives and other inducements to help develop the advanced biofuels.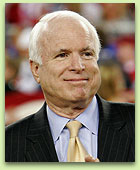 John McCain:

Supports increased use of biofuels, but has not offered specific targets. Opposes subsidies for ethanol.