Vintage cake stands are all the rage these days.
Make your own from old missed matched plates, candlesticks, and other fun timeless glass crystal things. It takes only a few minutes & the results are stunning.
Supplies Needed:
Vintage plate
Glass candlestick (or an old fashioned tulip shaped sundae dish, or a drinking glass, etc.)
Crystal drawer pull (this is optional)
Epoxy glue (slow drying if you are making more than one vintage cake stand)
Ruler
Sharpie
Popsicle stick
Q-tip
Something to mix your epoxy in (I used a recycled aluminum tray)
Step 1:
Find the half way point on the back of your plate and place a dot using a Sharpie or other marking device.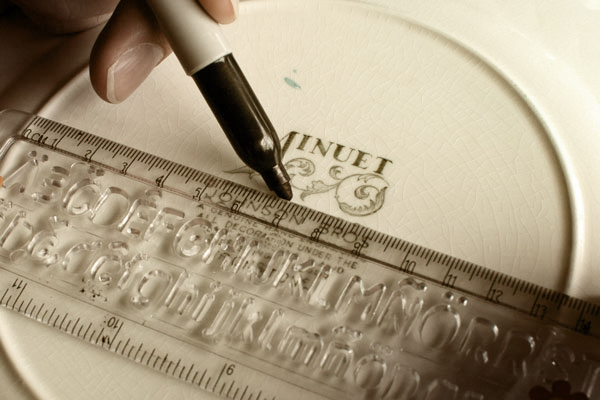 Step 2:
Pour your epoxy in a well ventilated area & mix it using a Popsicle stick per the instructions.
Step 3:
Dip Q-tip in epoxy and coat the rim of the candlestick.
Step 4:
Adhere candlestick to back of plate using fingers to press it into place.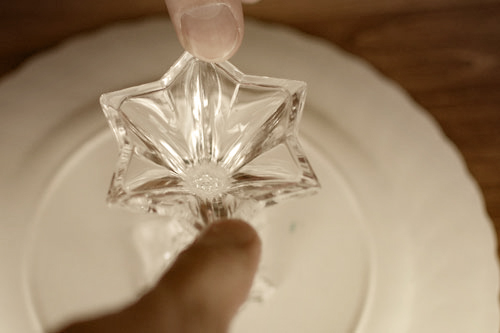 Step 5: (Optional)
If you are adding a drawer pull to the other side of the plate, place a dab of epoxy glue on the drawer pull. Turn plate over and adhere to middle of plate.
You can also make two tier cake stands using one small plate and one dinner plate. Just make sure the base is good and sturdy. The last thing you want is your goodies to topple over!
A special thanks to Intimate Weddings for sharing their eco-crafts with us!