Composting maybe great for the environment but it's still a dirty, messy, smelly business with plenty of reasons not to do it. But what if you could called upon someone to handle all the dirty details of composting and make it as easy as 1,2,3?
Introducing… Compost Cab!
What is Compost Cab?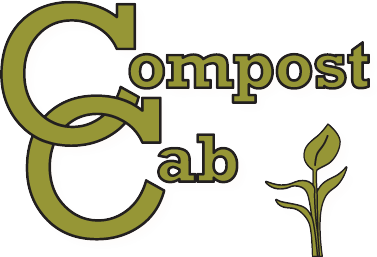 Compost Cab is a way to compost that doesn't stink. It is a new service about to launch in the Washington, DC area making reduce, reuse, recycle simple.
Compost Cab provides you with a bin.
You fill the bin with what you used to call garbage: food scraps, coffee grounds, all sorts of organic trash.
Compost Cab will pick the bin up once a week, leaving behind a fresh clean bin with a new liner.
Compost Cab then turns your organic trash into fertile soil.
After that it's up to you: keep some fertile soil for yourself, or Compost Cab can donate it for you to a local, not-for-profit urban farmer who grows sustainable, nutritious food for the community.
The cost for Compost Cab is a simple $8 per week per bin with no long-term commitments.
I absolutely love this idea & can't wait for Compost Cab to hit Chicago!