Cinco de Mayo is all about good company, music, the best food & margaritas. Celebrate this fifth of May with this killer organic Margarita recipe:
Margarita Ingredients: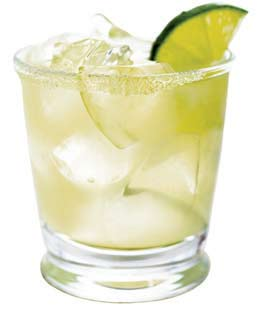 3oz of 4 Copas 100% Agave Organic Tequila (or a similar organic tequila)
2oz of freshly squeezed organic lime juice
1oz of simple agave syrup
Topped with some organic sugar and kosher salt for the rim
Margarita Directions:
Step 1:
Prechill your glasses by putting them in a freezer for a few hours prior to the party.
Step 2:
Make the simple syrup by adding 1 part agave nectar, 1 part organic sugar, & 1 part water to a sauce pan and cook over low heat until the sugar is dissolved, stirring occasionally.
Step 3:
Next fill your cocktail shaker with the tequila, lime juice, simple syrup & ice.  Shake until mixed and cool.
Step 4:
Mix up 2 parts salt and 1 part sugar and put it in a dish. (You can do this prior to the party.) Dip the rim of your chilled glass in the sugar/salt mix.
Step 5:
Strain the Margarita drink mix into your chilled salted glass, serve & enjoy!
Happy Cinco de Mayo!