Got an old vinyl record you no longer listen to? Don't toss it, up-cycle it into a fun and funky bowl.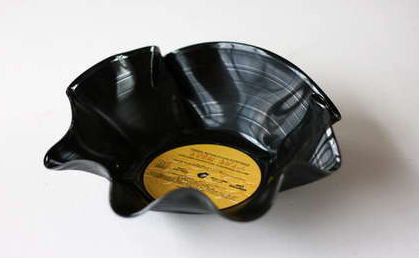 Materials You Will Need:
Old Vinyl Record
Oven Safe Bowl
Baking Sheet
Oven
Hot Mitts
Step 1:
Preheat the oven to about 200-250°
Step 2:
Place the record on top of a oven safe bowl that is on a baking sheet as shown in the picture below.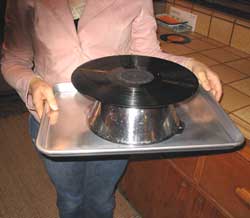 Step 3:
Place it in the oven for 5 – 10 minutes. After a few minutes it should look something like the picture below.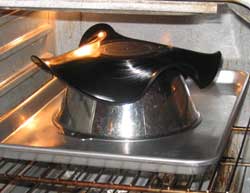 Step 4:
Take it out of the oven and immediately start to mold it to your liking, it will be hot but so be careful.
If you have two of the same shaped bowls you can press the bowl down on top of the other, this method produces the best results in my opinion.
Step 5:
Let it cool for at least 10 minutes.
These crafty bowls work well as fruit bowls, catch-all trays, or containers for potted plants.
A special thanks to The Backseat Kiss for sharing their eco-crafts with us!