Need to make some room for all the new stuff you got on Christmas? Then do a little "spring cleaning" and donate your gently used things to homeless shelters, animal shelters or local businesses asking for donations.
Here is my list of the top 5 things to clean out of your closets & give them a second life with someone else.
Top 5 Things To Donate In The New Year: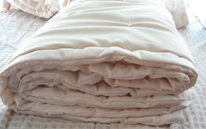 1- Gently used clothing to a homeless shelter or Good Will
2- Old blankets, comforters, towels & rugs to an animal shelter
3- Egg cartons to a local Egg Farmer
4- Eyewear to New Eyes For The Needy
5- Broken umbrellas to Local Labels & Himane
Happy New Year!