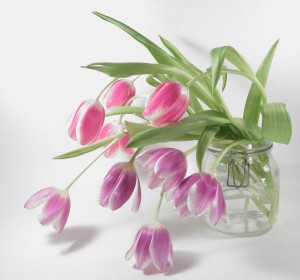 Mother's Day is this Sunday, May 10th.
Are you still looking for that perfect gift for your mama?
Not to worry, The Go Green Blog is here to help. Here are the top 5 lavish eco-friendly gifts to pamper your mama this year & lessen your carbon footprint on the environment.
1- Organic flowers or live plants that can be planted in her back yard
2- Candles made from soy wax or beeswax
3- Conflict free diamond jewelry
4- Fair Trade treats like chocolates, coffee, or fruit
5- Donation to a charity or an organization in your Mother's name