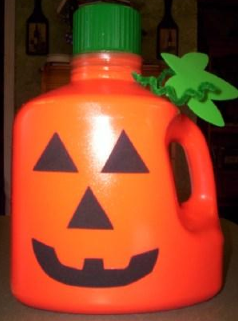 Halloween is almost here! Just a few more weeks. Are you all ready? Do you have your pumpkins carved? Do you have your costume picked out? Don't worry, you still have plenty of time & we're here to help.
Here are the top 5 eco-conscious Halloween tips for 2011:
1- Buy your pumpkins from local farms
2- Create your own party decorations to reuse year after year
3- Make your own costume from recycled materials
4- BYO trick or treat bag
5- Create a compost pile for your pumpkins on November 1st.