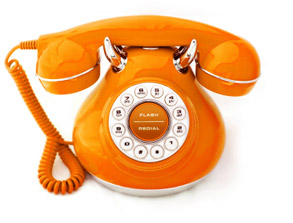 Here's an easy tip to save big on electricity…Switch that cordless phone to an old-fashioned corded version.
How is this eco you ask?
Well, cordless phones are energy vampires, just sitting in a recharging cradle they suck up power. Cordless phones use between 2 and 3 watts in both active & standby modes, according to tests by Lawrence Berkeley National Labs, and about 60% of cordless phone energy use occurs during standby time.
Conventional corded phones use only a trickle of electricity, and that comes through the phone line. Plus, such phones will work even if the power supply to your home is cut off in a storm or another emergency.
So stop wasting electricity today & switch out those cordless phones.