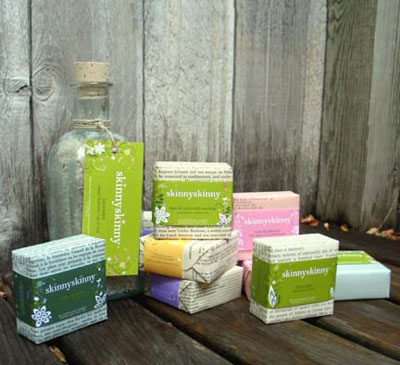 skinnyskinny is this great little company that produces & sell organic, all natural handmade bar soaps & bath salts (and will also be adding balms & body oils soon).
All of skinnyskinny soaps & bath products are made completely by hand from scratch in their Brooklyn, New York facility, using really great ingredients, including extra-virgin oils, unrefined butters & essential oils.
All of skinnyskinny products contain at least 96% certified organic ingredients, and they use 100% recycled, reclaimed, and sustainable materials for all of their packaging.
skinnyskinny is a true carbon-neutral manufacturer by purchasing enough wind-power to cover all of their electricity usage and buying carbon-offsets for everything else.
Now, you can't get any cleaner than that!