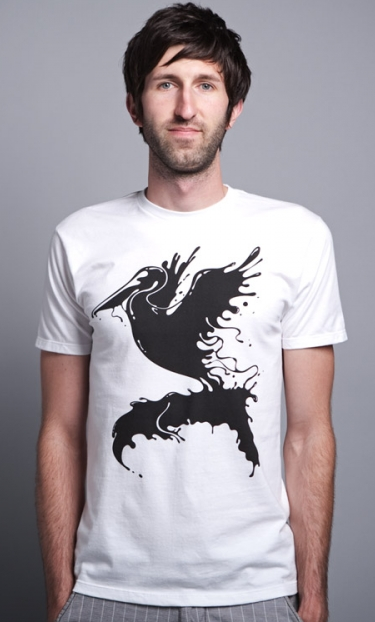 Threadless.com is a super fun popular t-shirt design community that recently lunched their peliCAN tee designed by community members Frederik Wepener and Ross Zietz for only $10.
What makes the peliCAN tee "Green"?
With every purchase you make, you are helping the clean up effort in the Gulf. That's right, 100% of the proceeds from the peliCAN tee will be donated to the Gulf Restoration Network, which is a 15 year old environmental non-profit organization committed to uniting and empowering people to protect and restore the natural resources of the Gulf Region for future generations.
Plus on top of all that, Threadless used an eco-friendly water-based ink to print these new tees.
Help the clean up in the gulf by buying this fun new tee from Threadless. It's only $10!