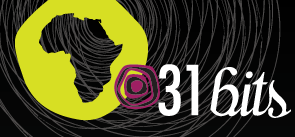 31 Bits is an inspirational do-good company that sells jewelry made from 100% recycled paper by internally displaced women in Northern Uganda.
31 Bits was formed in 2008 when 5 Southern California college students traveled to Uganda and met some of the local women. The students saw there was a need for change: the women needed shelter, food, medication, school fees for their children, etc. The women attempted to provide for their families by creating hand-made jewelry, but due to the lack of market, their income was hardly sustainable.
And that's when 31 Bits was born!
31 Bits works directly with the women in Uganda, providing access to the international market for their fashion forward jewelry. This allows the woman to earn an instant income, and provide homes, food, and education for their families.
31 Bits offers bracelets, necklaces, headbands, and more. Buy yours today! Not only will you look super stylish, you'll also be helping families in Uganda, and keeping trash from going into the landfill.