One of my favorite things to do in the Fall is to curl up on the couch with a yummy hot cup of coco. I usually just pull out an old magazine to place my mug on so I don't damage my coffee table, but not any more. Yesterday, I came across a great step-by-step tutorial on making a hot pad from cardboard. Not only is this a fun crafty project, but it is a great way to make something new out of something old. It's very easy and will take you about half an hour to an hour depending on how complicated your design would be.

You will need the following:
cardboard
scissors
paper glue
ribbon
Step 1
Cut the cardboard perpendicular to the waves (if you look through all the layers inside of it you will see the waves – don't cut along the waves)
Step 2
Run the strips through something hard and round (like a handle of some sort) to make them more flexible and apply a small amount of glue along the perimeter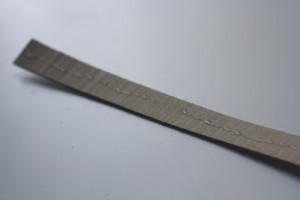 Step 3
Start rolling your first strip so it would look like the photo below – easy! As the strip finishes, connect the ends with the next strip and continue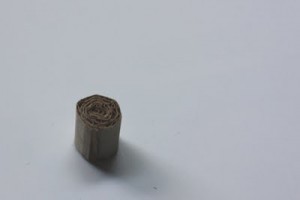 Step 4
You can simply continue all the way or insert a design of your choice. In this example they made a small flower. As they added the small circles they tied them while working on the next bunch. (you can also us paperclips to hold them)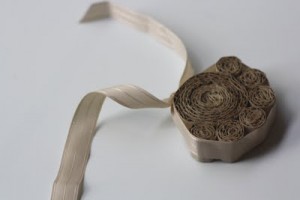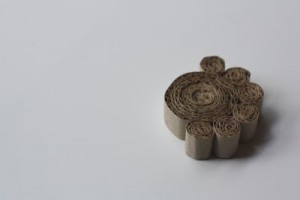 Step 5
Continue until you reach the size you want. This one is about 8″
Step 6
Finish it with a ribbon of your choice and …Done!!!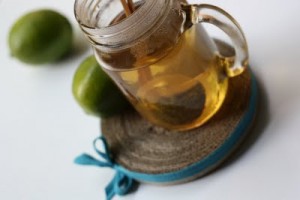 Thanks to Eva Foreva for sharing her awesome crafting ideas!