Keep the Holiday expenses to a minimum this year & make your Christmas ornaments from scratch.
Just make, bake, & decorate. These ornaments are super eco-friendly, fun craft project for the kids, and can be reused year after year.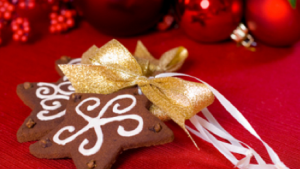 INGREDIENTS
1 cup salt
2 cups flour
1 cup water
2 tablespoons vegetable oil
Water-based paints
Place dry ingredients in a bowl, add the water and oil, then stir until blended. Once the dough holds together, make it into a ball and knead it with your hands to make a smooth texture.
Place the dough on a cutting board, and using a rolling pin, roll the dough out into a pancake shape that is a bit thicker than you would use for regular cut-out cookies. Cut out the ornaments with cookie cutters, design your own ornaments using a blunt knife, or shape dough with your fingers. Punch or carve a hole into the top of the ornament to thread a string through to hang the decoration.
Bake at 250 degrees until hard (1-2 hours).
Once cooled, paint with water-based paints if desired, or glue on glitter using white household glue. Thread a string or ribbon through the hole & hang the decoration on the tree or elsewhere in your home.
A BIG thanks to Annie Bond over at Care2 for sharing her awesome eco-friendly holiday ornaments with us!