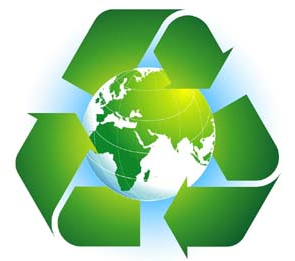 As 2011 comes to an end, it is time to reflect on the past and make new resolutions for 2012 and the future.
One of my resolutions every year is to live a more eco-friendly lifestyle. I achieve this by making a new goal for the year and taking baby steps at making it become part of my everyday routine.
A few years ago, that goal was to use reusable shopping bags every time I go to a store. The year after that, was to recycle or upcycle everything I could. The next year, I promised to shop more consciously, to look for products that are local, packaged in eco-friendly packaging and are natural or organic.
Now this year, my resolution is to make my home more energy efficient. I currently have an old thermostat that requires me to manually turn up or down the heat. Of course, I often forget to turn it down when I leave for the day or at night. So this year my goal is to install a programmable thermostat and save some energy.
What are your green living goals for 2012?