Celebrate the nation's birthday this year by throwing a green Fourth of July BBQ party. Here are 5 tips to help make your Independence Day shindig a little more sustainable.
Top 5 Eco-Friendly BBQ Party Tips: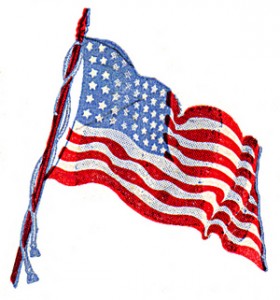 Party Food – Shop at a local farmer's market for your BBQ ingredients. You can usually find great local organic produce, breads & meats.
Tableware – Switch to biodegradable dishes. Great for outdoor use & can be tossed in the trash with little guilt.
Napkins – Use washable cloth napkins to reduce paper waste.
Compost – Compost leftover food scraps & other organic trash.
Grill – A solar powered grill is the most eco-friendly way to grill these days, but if that's not an option for you opt for a grill that burns natural gas rather than charcoal, as it is cleaner.
Happy Birthday America!