Chicagoland just got a little better with Door to Door Organics, a unique delivery service that brings good food right to your doorstep.
Door to Door Organics has partnered with organic farmers to offer the freshest seasonal, local produce and the perfect selection of natural groceries to support healthy lifestyles, local farms and a healthier environment!
They also offer great planning and shop-by-recipe tools, you can be sure to get good food on to the table that is nourishing your health, your family and the environment.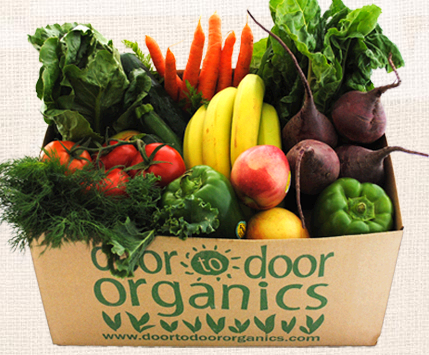 Be good to your body & the earth by ordering fresh, local produce from Door to Door Organics.
And for all you new customers…enter in the promo code " GoGreen" at checkout to receive $10 off your first order of any of their organic produce boxes.