Gobble, Gobble! It's almost Turkey Day! And what better way to show your love for the holiday than sporting an upcycled hand print turkey shirt. The folks over at One More Moore show us how…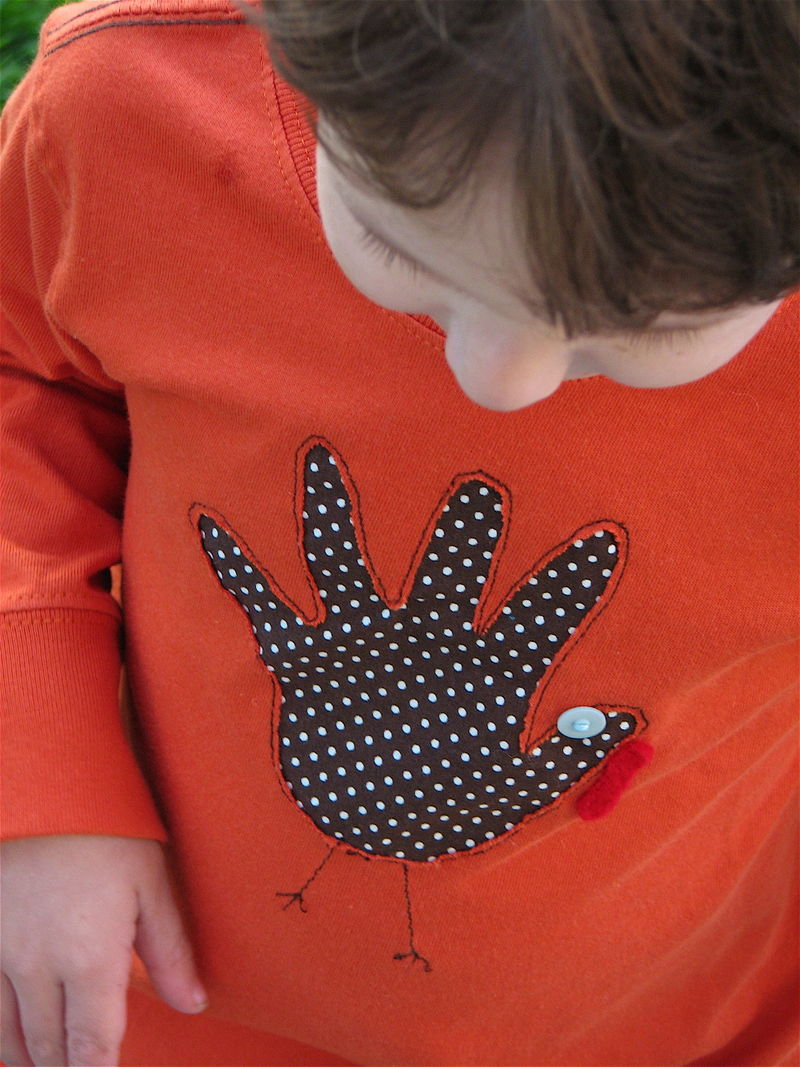 Supplies Needed:
Scissors
Paper & marker
Used t-shirt, onesie or long sleeve shirt
Extra fabric piece bigger than your hand
Pins
Spare button
Felt
Sewing machine or needle and thread
Let's Get Started:
Step 1:
Trace hand on paper and cut-out. Make sure you have a piece of fabric cut just bigger than the size of the hand cut-out. With the right side of the fabric up, place inside of shirt and pin to the front (where you want your applique to be. Right side of fabric is pinned to back side of front of the t-shirt). Make sure you place your cut-out on TOP of the underneath fabric.

Step 2:
Pin the cut-out down (not pictured) and then sew around the edge of the cutout (not pictured.) Remove pins and hand template. You'll see the outline of a hand.
Step 3:
Next, gently pull apart the inside of the hand shape that you've just sewn, seperating the t-shirt and fabric. Cut only the top t-shirt, along the inside of the sewn line (making sure you don't cut the contrasting fabric underneath). Cut around entire inside of sewn line:

Step 4:
Stitch some legs. Sew on a button for the eye. Cut out some red felt for the gobble-gobble and hand sew that on.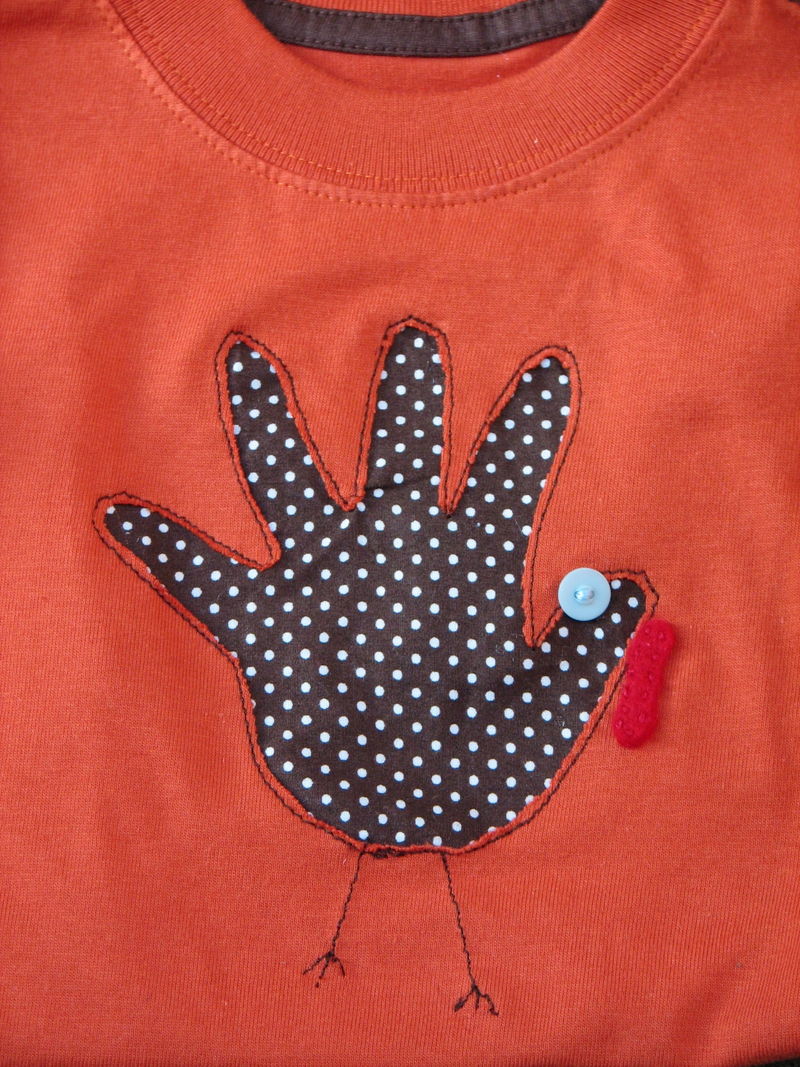 Thanks again to the folks over at One More Moore for sharing their fun holiday eco-crafts with us.