Help count down the days to Christmas with a DIY reusable advent calendar made from old matchboxes and odds & ends just laying around the house.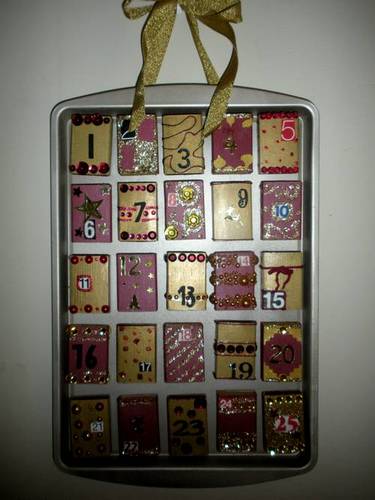 Supplies Needed:
25 empty matchbox
Metal baking tray (or something similar)
Magnets
Glue
Paint, markers, glitter, scrap paper, gems, etc. for decorating
Ribbon
Organic chocolate treats
Let's Get Started:
Step 1:
Start by decorating all your matchboxes. Get creative, using all sorts of stuff that you find around the house. Don't forget to add one number (1-25) to each box.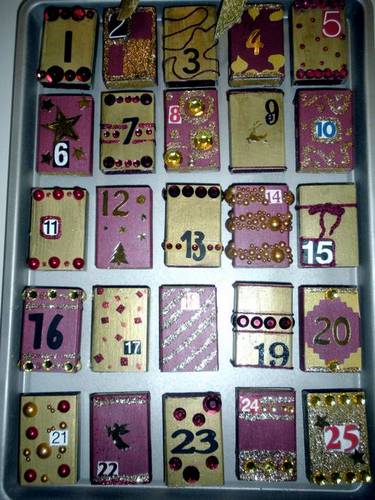 Step 2:
Next, glue a magnet on the back of each box.
Step 3:
Add a little inspiring message and/or a yummy piece of organic chocolate to each box.

Step 4:
Arrange boxes on the metal tray in order.
Step 5:
Lastly, add a ribbon for easy hanging & enjoy!
Special thanks to yzzilnoaj over at craftster for sharing her eco holiday crafts with us.