On a soda can DIY up-cycling kick…Check out these stunning brooches created from recycled soda cans.
Supplies Needed:
Soda Cans
Scissors
Ruler
Marker
Clear Tape
Pin
Game Card or Other Image
Step 1 –
Cut empty soda can with scissors into a rectangle shape.


Step 2 –
Mark with lines to fold and cut.


Step 3 –
Cut away what is not needed.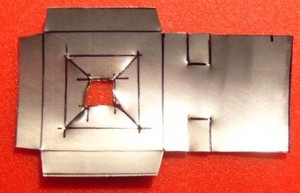 Step 4 –
Fold.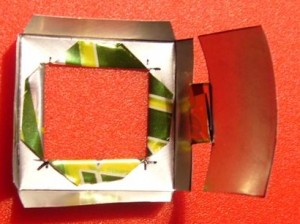 Step 5 –
Cut out a part of a game card or use another image.


Step 6 –
Put image into frame and add your pin to the back.


Step 7 –
Fold the whole thing together.


Step 8 –
Secure edges with clear tape.


Step 9 –
Done. Now you have a super cool new pin to sport with any fun image or slogan in it.
Each brooch is 3x3cm.
Special thanks to cocinero for sharing your super fun eco-crafts with us.