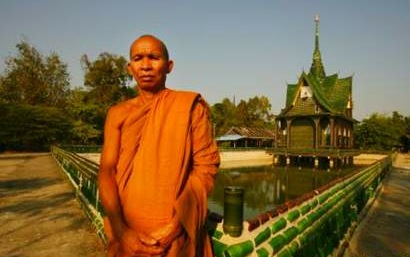 While many eco-enthusiasts have incorporated recycled bottles into their decor, the Thai monks from the Sisaket province have taken it to a whole new level.
The Wat Pa Maha Chedi Kaew temple or the "Beer Bottle Temple" is about 400 miles northeast of Bangkok in the city of Khun Han close to the Cambodian border. Construction started in 1984 using Heineken bottles (green) and Chang Beer bottles (brown). The monks were able to clean up the local pollution & create a useful structure that will be a visual reminder for years to come.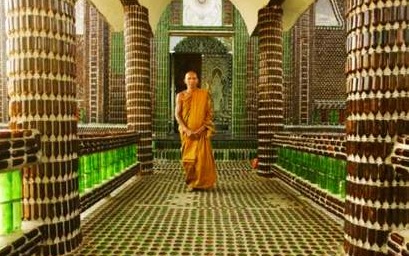 Thanks to Greenupgrader for these spectacular images.